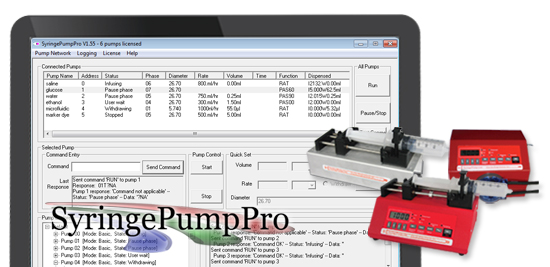 SyringePumpPro is a one person operation of 14+ years – so far. A fantastic thing about dealing with a one person company is that when you interact with SyringePumpPro, you are talking to the CEO/Software guy. If you need technical support, you'll get a response from the one person who should know, can get you an answer, or can fix the problem for you!
My motivation to support you and create a solid product come from a desire to do a great job AND having bills to pay, and mouths to feed. No corporate zombies or call centers here!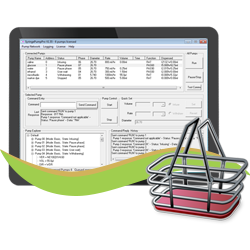 SyringePumpPro Software
SyringePumpProV1 is our current flagship product. It has been on sale now for 10+ years. Over this time there have been a lot of improvements.
SyringePumpPro21 is currently under development will be available in the near future. The next iteration of SyringePumpPro takes things to a new level.
During it's life time, SyringePumpPro21 will support more operating systems, provide more user functionality and more language support. SPP21 development is driven by major forces:
All of that in my head is called experience. SyringePumpPro21 is going to benefit from a lot of years of experience!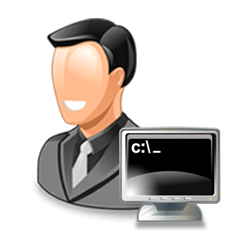 Pump Programming Service
When you first get involved with pumps, there is a steep learning curve. Through my customer support I can see how this affects peoples progress in their science objectives. Sometimes the pumping outcomes are only a small part – perhaps a tiny part of the results that are to be obtained. Lastly with a smile I say – some pump users just don't get programming.
I can help! Here's how:
By interviewing you for your pumping needs,
I can write your pump code,
test it
and provide proof of those tests.
I provide an installer program so you can have your code loaded ready for use.
I also produce fully documented pump code with annotations that show you how to alter your pumping but in your context.
This gives you a very rapid start on your research with the ability to make your own changes in the pump program, following your works needs.
There is a considerable cost saving in your time (wages) and a quick jump to positive pumping results, that youy can fine tune as you refine your process.
Time saving in that I usually have your pumping program in your hands with in seven days!
Want to know more? Contact me and describe your pumping project.
About Me
The email I get from customers can be fascinating- ok some not so. Some of the fields that these pumps and my software are used in – it's incredible – take a look!  I do this because it is fascinating and very motivating. You will an idea of the many area's my software is employed in browsing my Who's Using pages. It's a list of notable business and educational institution around the world.
Previous Gigs
Question? Please ask
I get a fair bit of email, but I still have plenty of time to answer your questions about pumps, pump programming, about pump compatibility, your fluid flows – whatever I might be able to help you with. I'd like to think I offer amazing support and there are folks who agree. We have all experienced the other kind.
I would be delighted to hear about your syringe pump application, and any suggestions you may have for future versions of SyringePumpPro.
Tim Burgess CEO/Author