SyringePumpPro License Keys


All major credit cards accepted.
We use PayPal to process our payments.
YES! They will take your card.
You may need to create an account during payment process.


SyringePumpPro V1
You may connect any combination of brands/models of pumps that are compatible with SyringePumpPro at the same time. Check if your pump is compatible, or ask me.
SyringePumpPro will connect to any number of correctly connected pumps – with or without a license key
System Requirements
Windows XP, Windows 7, Windows 8, Windows 10 another
Mac users you can run in Mac Windows emulator.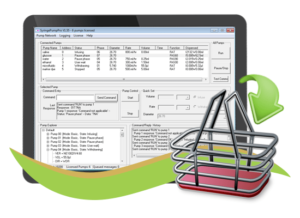 Done shopping? View your cart and checkout.