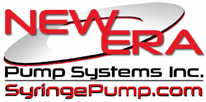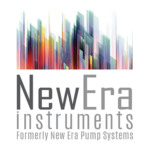 "The New Era Pump Systems, Inc. programmable syringe pumps provide an affordable solution to your sophisticated dispensing and flow control applications. Our syringe pumps offer the best value on the market by having high end features with unbelievable pricing. Features include infusion and withdrawal, computer interface and advanced programming options. By focusing on the customer, we have discovered The New Era Difference."
All Infusion, OEM and Peristaltic models fully supported
The only New Era Pump Systems pump that won't work with SyringePumpPro is the NE-300 and that's only because it has no facility to connect to a computer!
Got a question about these pumps? You might find an answer in my pages about pumps.
These pumps work perfectly with SyringePumpPro – Test it for yourself!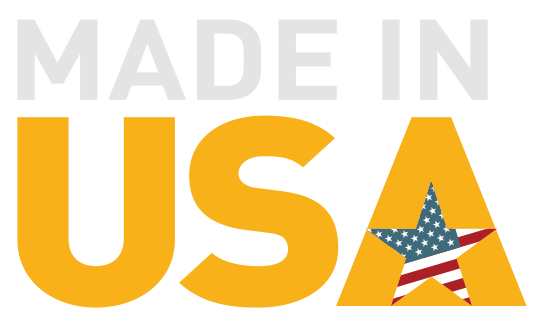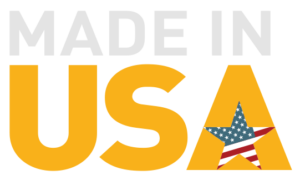 Model
Image
Manual
Drawing
Compatible

NE-1000 Single Syringe Pump
NE-1010 Single Syringe – High Pressure
NE-1050 Singe Syringe – High Speed

---

Model: 1000-US
One Channel Syringe Pump, US Power Supply

Model: 1010-US
One Channel 100 lb Force Syringe Pump, US Power Supply

---

Model: DUAL-1000-US
Dual One Channel Syringe Pumps, US Power Supply

Model: DUAL-1010-US
Dual One Channel 100 lb Force Syringe Pumps, US Power Supply

Model: DUAL-1000X-US
Continuous One Channel Syringe Pumps, US Power Supply

Yes

NE-1002X Microfluidics Syringe Pump

NE-4002X Microfluidics Syringe Pump

---

Model: 1002X-US
Microfluidics One Channel Syringe Pump, US Power Supply
FW-1-X Upgrade Included

Model: 4002X-US
Microfluidics Two Channel Syringe Pump, US Power Supply
FW-1-X Upgrade Included

 Yes

---

Model: 4000-US
Two Channel Syringe Pump, US Power Supply

---

Model: DUAL-4000-US
Dual Two Channel Syringe Pumps, US Power Supply

Yes

No buttons or indicators
SyringePumpPro is the essential accessory!

NE-501 OEM Syringe Pump with
Stall Detection

NE-500L OEM Extra Long Chassis

NE-511 High Pressure, Stall detection

Long chassis versions

NE-500L Long Chassis Syringe Pump

NE-501L Long Chassis, Syringe
Pump with Stall Detection

NE-510L High Pressure, Long chassis

NE-511L High Pressure, Stall
detection, Long chassis

---

Model:500
One Channel OEM Syringe Pump

Model: 501
One Channel OEM Syringe Pump With Stall Detection

Model: 510
High Pressure OEM Syringe Pump

Model: 511
High Pressure OEM Syringe Pump w/Stall Detection

 
 Yes

---

 
Yes

NE-5601

NE-1650

NE-5651

NE-1660

---

Model: 1600-US
Six Channel Syringe Pump, US Power Supply

 

NE-1600 holds 2 or 4 syringes up to 140cc or 6 up to 60cc each. Has all of the same full featured capabilities as the NE-1000.

 Yes

NE-5801

NE-1850

NE-5851

NE-1860

---

Model: 1800-US
Eight Channel Syringe Pump, US Power Supply

 

NE-1800 holds 2, 4, 6, or 8 syringes up to 10 cc. Has all of the same full featured capabilities as the NE-1000.

Yes

NE-51201

NE-1250

NE-51251

NE-1260

---

Model: 1200-US
Twelve Channel Syringe Pump, US Power supply

 

NE-1200 holds 2, 4, 6, 8, 10, 12 syringes up to 3cc each. Has all of the same full featured capabilities as the NE-1000.

Yes

NE-8000 Single Syringe High force

---

Model: 8000-UP
One Channel 200 lb Force Syringe Pump, US Power Supply

 NE-8000
 Yes

PeriPumpFOUR C

NE-9000 Programmable
Peristaltic Pump

---

Model: NE-9000B-UP
Peristaltic Dispensing System, 3/16″ ID Tubing, US Power Supply With PERI-HEAD-KIT-YB2

Model: NE-9000G-UP
Peristaltic Dispensing System, 1/16″ ID Tubing, US Power Supply With PERI-HEAD-KIT-YG4

Model: NE-9004-UP
Peristaltic Dispensing System, 1/4″ ID Tubing, US Power Supply With PERI-HEAD-KIT-HGC2

 
Yes

---

Model: 300-US
Just Infusion One Channel Syringe Pump, US Power Supply

 No
Pump not
programmable
No computer
interface