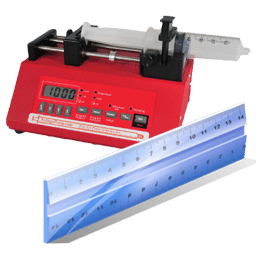 Syringe pumps come from their manufacturers in a wide variety of shapes and sizes so it's hard to give dimensions without having a pump model in mind.
However if you know what pump you have or are thinking of purchasing, you can find the dimensions in the pump's user manual.
If your dimension inquiry is for a SyringePumpPro compatible pump, then you are in luck because this site has both the pump user manual for download and the pump's 2D draftsman's drawings available for download.