Target computer has no internet connection
Gladys Myrrh Requina
2017-09-30T01:55:24+00:00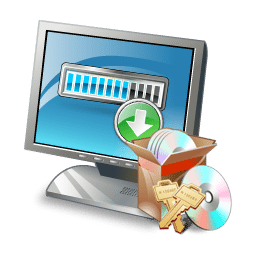 There are a lot of lab computers, computers in corners of factories, and some in secure facilities, which don't have an internet connection. So how do you install SyringePumpPro and then enter the license key?
Installing SyringePumpPro with no internet connection
To download the software go to an internet connected computer and download the SyringePumpPro Trial Installation Program. Hey! your probably on a computer now – so go ahead download. Grab the Driver file for your USB-RS232 adapter too. The SyringePumpPro web site only has  the one for use with the USB-RS232 adapter available from your pump supplier
Copy the downloaded installation file to a USB memory stick or SD card.
Carry it to the computer that isn't internet connected.
Run the installer program – SyringePumpPro will be installed.
When you connect your USB-RS232 adapter you may need to provide a driver. Before you connect it – run the driver installer.
Connect your USB-RS232 adapter
Run SyringePumpPro – pump detection? If not contact me and I will help you.
Licensing with no Internet Connection.
Follow the licensing instructions here.
Be sure to accurately record the Machine ID and email it to me as instructed.
I will email your license key to you.
Print the email and carry it to the target computer
Enter the license key – watching for iIlL0Oo – you should get a green tick.
Your done!